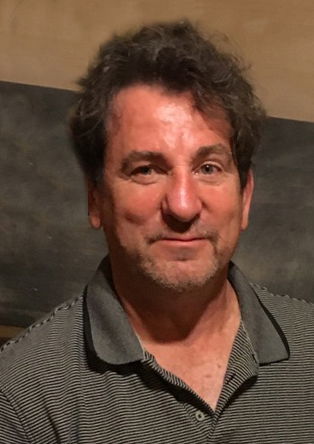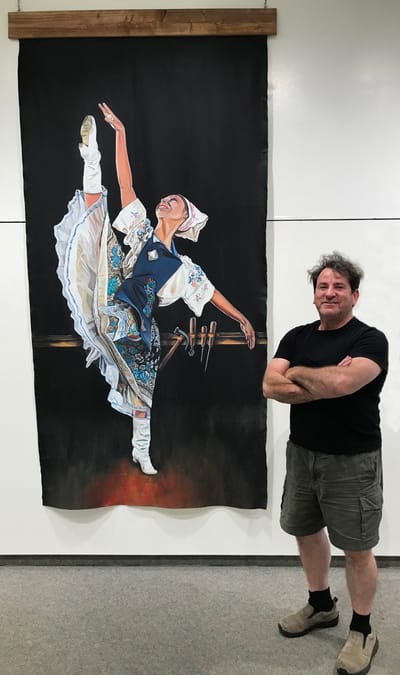 This website shows you PAINTINGS which are available for PURCHASE.
It also shows some of my work from the past (painting and otherwise).
* Commissioned works also considered. Please contact.
ABOUT THE ART
Stephen's work crosses many genres, styles, and media. Some works convey a message, while others are merely whimsical, or appreciative of beauty or a bizarre sense of aesthetics. Currently, there are a number of series in progress, as well as "one-off" paintings that aren't part of any particular series. Other items being worked on includes his book "Ghost Stores and other thoughts", for which he is still working on illustrations (part of "Spirits and Spirituality" series).
ARTIST BIO
Stephen was born in Saskatoon but grew up in Windsor, Ontario, Canada.
He obtained degrees in Visual Arts, Communication Studies and Education at the University of Windsor. He then moved to live in Toronto, Winnipeg and Edmonton. He worked as a teacher, arts administrator, heavy machine operator, firefighter, home renovator, camera operator, video editor, and in numerous aspects of television, film and stage production.
Stephen became interested in painting very young, but was also involved in a variety of activities, including playing music, photography, darkroom work, painting, sports and dance. In university, Stephen decided to pursue dancing more fervently, determining that it was an activity that needed to be pursued while young. However, dancing well past the norm and his prime, he performed with companies touring across North America and around the world over a span of 40 years. Through all of his varied activity, despite a busy schedule, Stephen always managed to create artwork, whether painting or creating stage props and set-pieces.
Stephen retired (more or less) to live in Windsor in 2017 to pursue painting full-time – primarily working in oil and acrylic.
ARTIST STATEMENT
"I learned to love painting when I was young. It's funny when I think back to how I painted back then - I swear I got more paint on myself than on the canvas. But I found that when I'm painting I pour my heart and soul into the artwork. It has always brought me joy and satisfaction. And even if I was sidetracked from being a full-time artist (for too many years), I always managed to find outlets for my creativity, whether in dance, photography, music, writing, videography, or creating stage props and sets. And though I've enjoyed many things in my life, I always found painting was at the centre of my being."